Thank you for supporting our Harvest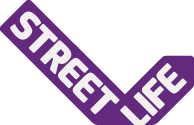 Over the harvest season we have been collecting non-perishable items in order to make a donation to the Streetlife charity on behalf of the academy community.
Established in 1982, Streetlife is a charitable organisation, which assists vulnerable young people in Blackpool, a lot of whom are homeless.
Thank you to everyone who has made a contribution – we are very proud of our generous community and I am sure Streetlife are very grateful of our support.