Our Golden Ticket winners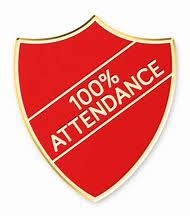 The winners of our Golden Ticket initiative were drawn today. All pupils who gain 100% in a week receive a golden ticket which is then posted into the golden box. The more tickets that are in the box, the more chance pupils have of winning a prize in the termly draw.
We were pleased to present 10 prizes to pupils from year groups across the academy.
The class with the highest attendance this term, 2H, were also presented with the academy trophy filled with sweeties, which they will keep in their classroom until February half term.
100% Attendance Awards
Well done to all pupils, we hope your great attendance continues.