PTFA Family Fun Night May 2019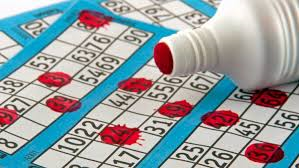 3 May 2019
A great big thank you to all who attended our Family Fun Night on Thursday 2nd May 2019.
It was a super evening filled with Bingo, Quizzes and plenty of laughs. Mr Glynn was our resident host, helped by our friendly horse Mr Fleckney (the Easter bunny was not available)! Both did a brilliant job in keeping everyone entertained and rewarded with prizes throughout the evening. Every child left with at least one Easter egg under their arm!
The PTFA are currently working hard to raise funds to renovate our pond area for the children to access and learn. The evening raised over £150 which will certainly help with the overall project and is gratefully received by the academy.
More events like these are planned and we very much hope to see everyone who came last night again as well as more of our lovely families in the future.
Thank you very much to Mr Glynn, Mr Fleckney, Mrs Davies, Mr Furner and Mrs Fleckney for all of your hard work in planning and leading this event.
The next PTFA meeting is at 4.30 p.m. on Tuesday 14th May 2019, all are welcome.