A fantastic start to the year!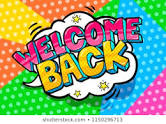 Nothing beats the smiley faces of children and parents as a new term begins. The first few days have run really smoothly, we would like to thank you all for your help with this. In school the children are excited, engaged and ready to learn!
Next week we have our meet the teacher events. It would be wonderful if you could attend. Should you not be able to, please do chat to your child's teacher, at a later time, who will be able to give you the information from the evening.
As always, please get in touch via your class teacher, school office or email with any questions you may have so that we can help. Also do please visit our school calendar to see all the events that we have lined up over the coming year.
Thank you again, here's to an amazing 2019/20 school year!
For all the Staff at Hawes Side Academy