School closed to all pupils tomorrow - 5th January 2021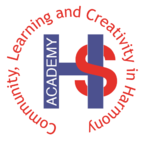 Dear Parents and carers,

At 8 p.m. on Monday 4th January 2021, the Prime Minister announced that all schools must close to most pupils from Tuesday 5th January 2021.
In order to allow appropriate time for planning the academy will be closed on Tuesday 5th January to all pupils. The academy will re-open on Wednesday 6th January to vulnerable pupils and/or children of critical workers. We will also begin our remote learning offer to pupils learning from home on Wednesday 6th January.
In order to plan safely and organise bubbles for our vulnerable pupils and/or children of critical workers, a survey will be sent to you for completion tomorrow.
For those who are entitled to Free School Meals, this will be provided from Wednesday in the form of a food parcel for the rest of the week. As such, we will also be surveying families to determine who will require this provision from Wednesday.
We can only apologise for the inconvenience the school closure tomorrow may cause you. As you will appreciate, this is outside of our control and we need time to adequately plan for this change of provision. As part of our extensive planning tomorrow, we will also be reviewing our Risk Assessment to ensure that those continuing to access the academy are as safe as possible as we enter lockdown.
We will contact you again tomorrow to share our plans and any further communications. Please watch out for any text or app messages during the course of the day.
The academy office can be contacted from 8.30 a.m. until 4.00 p.m. tomorrow on 01253 402541 or by email at admin@hawes-side.co.uk should you have any queries.
May we take this opportunity to thank you once again for your continued support during these unprecedented times.
Yours sincerely,
Mrs C Boothroyd Mrs T Wilson
Principal Chair of Governors