A whole new Sway of learning!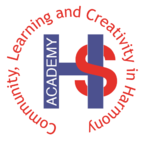 A whole new Sway of learning!
For children in Foundation Stage to Year 5 you will be receiving a text that has a link to a very special website called a sway; your teachers have built this especially for you. Year 6 will continue to use Teams as they have been doing in class this year.
You can use any device to click on the sway link and you will be taken to your class sway where you will see videos and activities for the day ahead. The approach is to allow children to access learning more independently via the range of devices that you already have in your home. Learning can be done at times that work for you as a family. Children that are in school will be doing exactly the same learning.
Teachers will update the sway each day so you will see it build up over the week. By clicking on the same link each week you will see your new learning and also be able to revisit what you have previously learned.
We had positive feedback from this approach when we used it in an earlier bubble closure. As always, we will be seeking feedback from yourselves as to how things are going. Please do let your teacher know when they call you. As you will be aware many staff are in school and when they are in teaching they will not be able to call or respond to communications as quickly, however rest assured they will get back to you.
Please look out for the text message it will be coming out shortly.