Accessing our remote education - some possible sways to do it!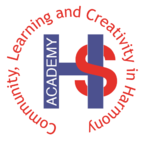 Thinking outside the box to help you all access our remote learning sways.
We are well aware that the current situation relies heavily on children accessing the internet. We shared earlier that mobile phone companies are looking to offer free data, please check our earlier app message as this could help you.
Another, often overlooked, way of viewing our sways is to look again at the capabilities of things you may already have in your home, it is not always about having a 'device' for children to use.
As our sways are just webpages they can be viewed and interacted with on any web browser. If you have a Smart TV (a TV that has Netflix or iPlayer built in for example) and you watch these - you are using the internet. These TVs also often have a web browser and as such your children can access our remote learning sways.
Another way to consider and it's a good one in our opinion, do your children play on a games console with their friends? If they do then they will also be able to use their consoles via their web browsers to access our sways. Who would have thought that an XBox or PlayStation could be used to help your children learn and do school work? By making use of their internet connectivity and web browsers they can.
To summarise, some things for you to consider if you are short of 'devices' for your children to use at home to access our remote learning sways.
1. Use your Smart TV
2. Use your Games console
Often your children know these systems inside out and will be best placed to get them up and running, as they know YouTube is often your friend in finding out how to do things.
We hope you find this useful. Thank you, take care and stay safe.