Proposed return to school - 8th March 2021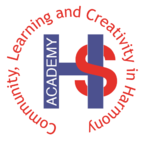 Good morning everyone, I hope this message finds you all safe and well. Following on from the Prime Minister's announcement yesterday (Monday, the 22nd of February), the government has set out its plan for the return of all pupils to schools and colleges as part of the roadmap for leaving lockdown. The plan is for all schools to return to face-to-face education on Monday, the 8th of March.
In order for us to prepare fully for this opening, we are following further guidance from the government along with liaising closely with the local authority. As soon as we have further information to share with you we will do so. We are very much looking forward to welcoming all the children back to the academy very soon.